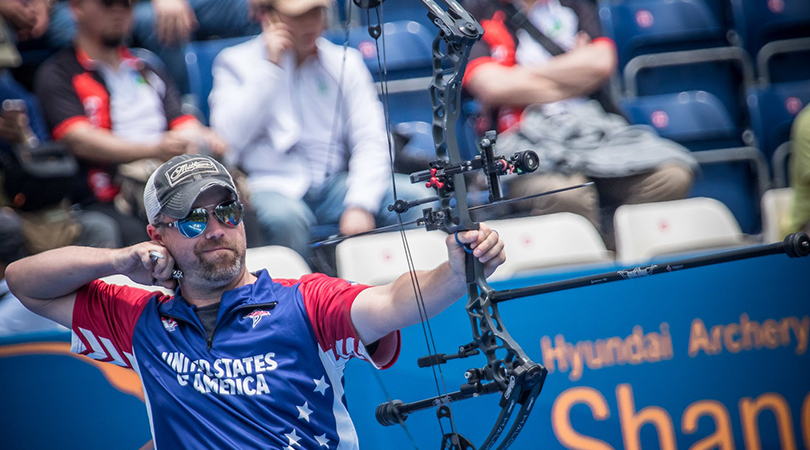 The second stage of the Hyundai Archery World Cup concluded in Shanghai over the weekend with Scott Archery's Braden Gellenthien and the United States compound team dominating the field.
In Gellenthien's first gold medal match of the weekend, he joined USA Archery teammates to face Korea for the coveted compound men's title. After a come from behind win just weeks ago in Medellin, the team was determined to deliver a commanding performance. Two ends of 59 opened against Korea's consecutive 58's and subsequent perfect scores for Team USA earned the victory with a final score of 238-235.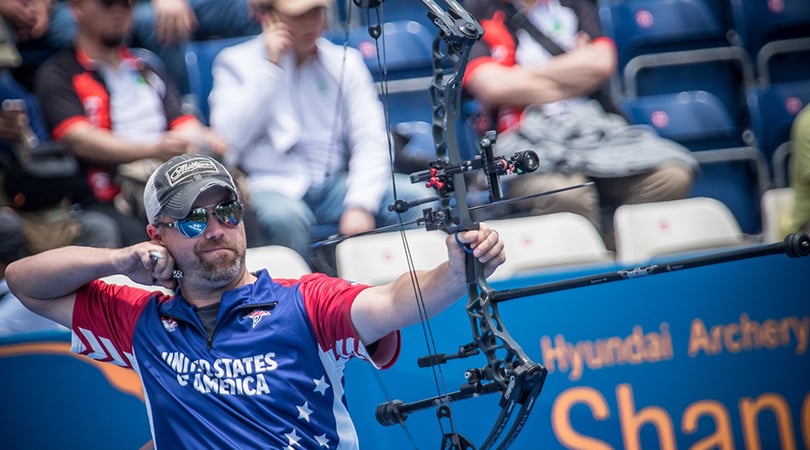 Just hours later, Gellenthien took to the Finals course overlooking Shanghai to secure his 64th World Cup medal. Having won silver in Medellin, Gellenthien set out for the gold finish.
"When finals match pressure ratchets up, I need a release that is comfortable and easy to shoot. This past week, I found that comfort in the Scott Ascent backtension release," Gellenthien said. "The finger design helps me keep a relaxed hand under the highest stresses so that I can execute a smooth and effortless shot, time and time again."
Shooting against a new contender of Belgium, Gellenthien shot solid through each end, only dropping two points. Coming down to the final arrow, Gellenthien bested his opponent, won gold, and in so doing punched his ticket to the World Cup Final. The Final event is an invite-only tournament where the 4 stage winners and 4 top qualifiers compete for the title and $20,000 prize money. This tournament is set to take place in Brazil.
"After winning individual and team gold in Shanghai, I've now earned 64 medals at World Cup events. Since I started competing in 2007, only two pieces of equipment have remained a constant for me - a Scott release and CBE sight," said Gellenthien. "In addition to the tournament win, I've qualified for the World Cup Final this fall. With the faith and confidence that I have in Scott and CBE products, I know that I'll be able to perform at my best under any circumstance thrown my way."
With just a few weeks until Stage 3 kicks off in Antalya, Turkey, May 19-25, Gellenthien looks to defend his double medal weekend from 2018.