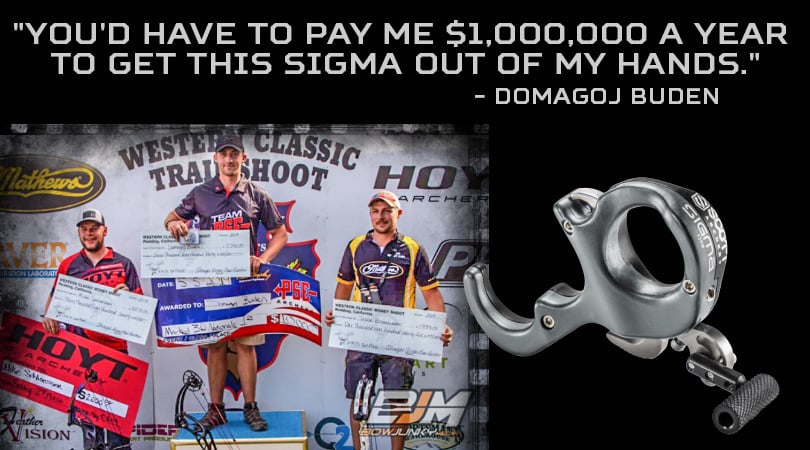 Warm temperatures, rolling hills, three days and 70 targets. That's what over 1,500 archers come to expect each year at the Western Classic Trail Shoot in Redding, California, where this year, Scott Archery's Domagoj Buden shot his way to victory.
Buden shot one under the trail record at 1538/1540 on the weekend, despite his bow falling to the rocks halfway through the final day of competition. Damage included cracked stabilizers and limb on the second to last target, which were temporarily fixed with electrical tape - but that didn't stop Buden from shooting lights out.
"What an amazing weekend, and interesting nonetheless," Buden said. "I'm not sure it would have been possible without my reliable equipment, including my Scott Sigma. You'd have to pay me $1M a year to get this Sigma out of my hands."